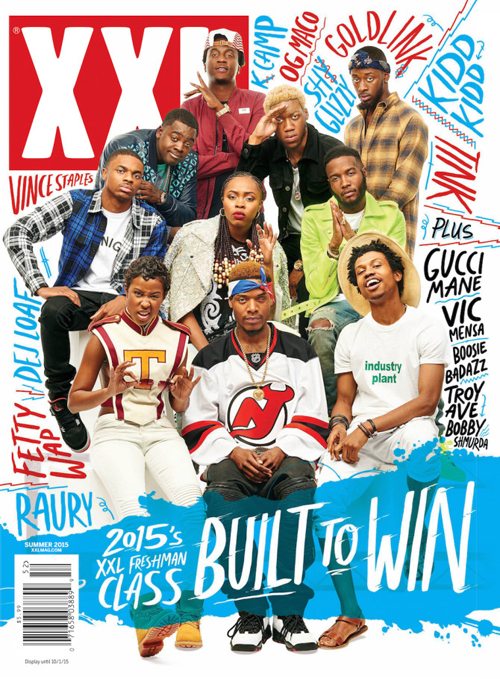 It's that time again, where we get all bent out of shape over lists that don't have our favourite new artist on it. This time around I'm actually impressed with the XXL Freshman list, there were a few years where the list was just absurd, remember, these were the guys that missed Drake and Nicki Minaj.
The 2015 XXL Freshman Class includes, Dej Loaf, Fetty Wap, GoldLink, K Camp, OG Maco, Raury, Shy Glizzy, Tink, Vince Staples, and Kidd Kidd who was the winner of the fan-voted 10th spot.
I'm satisfied with the list, Fetty Wap is definitely the hottest rapper at the moment right now, I'm also keeping a close eye on Tink, she has next big thing potential. The only amendments I would make to this list is removing K Camp, they're about a year late on that one. Kidd Kidd was a freshman when he was with Young Money, so they're really late on that one.
It's similar to the scenario with French Montana a few years back, they are more so sophomores.
The talented crew of MC's will be hitting us shortly with a wide range of their talents in a host of new freestyles, photo shoots, interviews, behind-the-scene looks.
That will then end up culminating in XXL's annual Freshmen Concert in both New York City (June 30th) and Los Angeles (July 13th).
Amendments aside the is a pretty solid list.
Thoughts?